Wednesday, August 27, 2008
Introducing my new celebrity crush.
Sorry
Mark Ruffalo
, you have been
my main celeb crush
since 2004, but there's a new kid in town now: Colin Hanks.
Pros: He looks like Jemaine Clement.
Cons: He is Tom Hanks's son.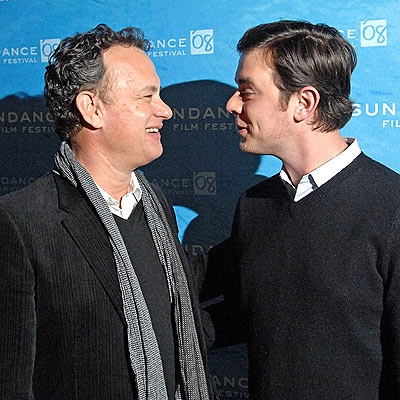 (Don't you think there is a little touch of the Adam Brodys or Mark Ronsons to him as well?)
He promises to be the saving grace of the new
House Bunny
film coming out here at the end of September.
House Bunny
comes from the writing team who brought us
Legally Blonde
, and looks like it's going to cover a lot of that same postfeminist ground. I am always a sucker for the seriose cat who plays the love interest in this genre of films about bubbly blonde heroines who interfere in the lives of people around them: call it the Mr Knightley Effect. Anyway, Colin Hanks plays the Mr Knightley character in
House Bunny
.